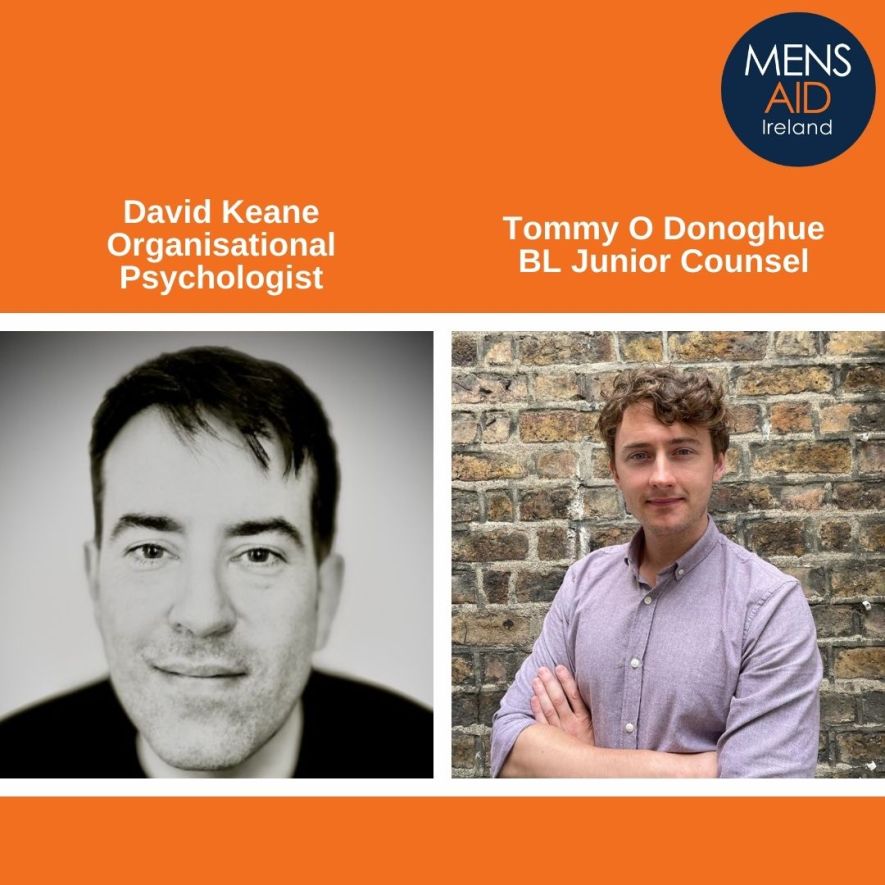 A warm welcome to Tommy O' Donoghue BL, Junior Counsel and David Keane MSc, Organisational Psychologist, who have joined our Board recently. We are grateful and excited to have their expertise, insights and vast networks as the organisation grows in order to respond to vulnerable men and their families experiencing domestic violence.
All Board members of Men's Aid give their time in a voluntary capacity and we are thankful their commitment. It is a busy and exciting time for our organisation. Both Tommy and David will be part of our mission "Empowering and supporting men and their families who are experiencing Domestic Violence, to be safe".
Making the announcement, David Foot, Chairman said: 
"We are delighted to welcome the new members as they take up their roles, we are confident that the individual skill sets and experience they possess will contribute greatly to the important work of Men's Aid".
 Tommy O' Donoghue BL (Junior Counsel)
Originally from Kerry, Tommy studied law in University College Cork and King's Inns before being called to the Irish bar in 2011. An experienced advocate and decision maker, he practices as a barrister throughout Ireland in matters of criminal, civil and family law. Tommy has advised and represented clients in diverse legal proceedings as well as providing voluntary assistance to non-profits with research and advice. He has a firm belief in supporting and promoting access to justice for those who do not have a clear pathway available.
David Keane (MSc, C. Psychol., C. Work & Org. Psychol. FPsSI, AFBPS, M. Inst. D) – CEO & Founder
David is a Chartered Work & Organisational Psychologist, since 2006, and an Associate Fellow of the Psychological Society of Ireland since 2008, due mainly to his two decades of educating clients on the correct use of psychometric tests. He holds a Post-Graduate Diploma in Statistics from Trinity, a Post-Graduate Diploma in Executive Coaching from the IAPC&M and an MSc. in Work and Organisational Psychology from DCU. He specialises in the use of psychometrics for selection and development, team skills training, leadership development and emotional intelligence as well as other areas of HR and applied corporate psychology.
We look forward to working with you both, welcome.